Buy from anywhere and get your purchase wherever you are.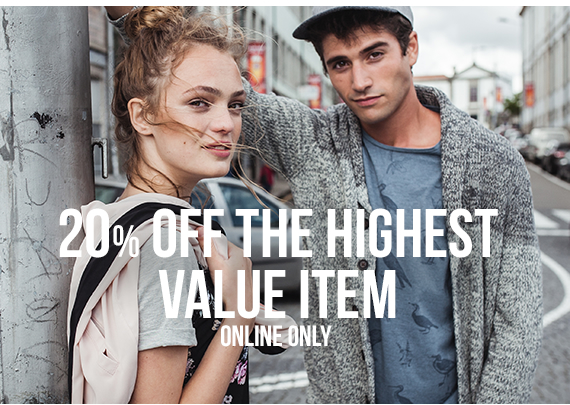 You're all signed up to our newsletter.
Keep an eye on your inbox for the latest
news, trends, exclusive promotions and much more!

Plus, as a special thank-you,
enjoy extra 20% off the item of the highest value
on your next online purchase.
Use code SPF-JDFGUDN65 at checkout.

Now we're talking…
20% off the item of the highest value on your next online purchase from MySpringfield.com, valid for 3 days from the date of receipt of this email. Not applicable to orders purchased using a gift card, nor exchanges. Not valid on orders in the preparation or delivery stages. Promotion not valid for outlet, nor orders purchased from within a physical store (Click Shopping). Discount valid in conjunction with other offers and discounts indicated on the online store, but not other exclusive promotions that require a code. In the case of sale items, the discount is applied to the sale price. To apply the discount, enter the at checkout.

This email was sent to ##00. If you wish to unsubscribe from these email communications, please click here. If you wish to edit your account information, please click here. You can contact us at the following email address: springfield@spf.com Cortefiel S.A. Avda. Llano Castellano, 51. 28034 Madrid – Spain

Should you have any complaint related to an online purchase, you may submit it through the site http://ec.europa.eu/odr, which will grant you a free and unique access point from where to reach an out-of-court settlement.